In 2017, a lot has again been written about S&OP. One of the main topics still is how to ensure true buy-in of non-supply chain stakeholders, which is indeed a key challenge in many cases; not because they are genetically different, but because companies often fail to make clear links between S&OP and functional targets and incentives. In this mini-article we will focus on a very different aspect of S&OP though: system support.
S&OP's main challenge may not be data and systems, but without effective systems support and easy to generate dashboards and reports it will not work. Any S&OP initiative should therefore include a data and systems workstream, which can easily swamp the other aspects w.r.t. resource requirements. Understanding what is available in the world of S&OP solutions is an absolute necessity, as you really do not want to make mistakes here.
There are different types of systems that can support S&OP processes; the table below gives a simplified and high level overview. Many companies apply combinations, e.g. a Planning System combined with a BI tool for reporting purposes and a Supply Chain Analytics tool for future scenario analysis.
| | | |
| --- | --- | --- |
| 1. | ERP | Most ERP systems have demand and supply planning capabilities |
| 2. | Supply Chain Planning Systems | Dedicated systems with more planning functionality |
| 3. | Advanced Planning Systems | Include a solver to generate (mathematically) optimal solutions |
| 4. | "Toolboxes" | Generic tools in which companies can build or configure planning and reporting functionality. |
| 5. | BI tools | Reporting and analysis tools |
| 6. | Supply Chain Analytics tools | Advanced tools to support descriptive, predictive and prescriptive supply chain analytics |
The past few years have shown significant developments in all of these system types. Based on our experience during many selections, it is safe to say that in all but the most unique cases nowadays, there is a long list of solutions that in principal should be up to the job. Next to state-of-the-art demand, supply and capacity planning functionalities, modern systems offer essential S&OP capabilities like aggregation/disaggregation, scenario planning, NPI, performance management, S&OP process management, financial impact analysis and collaboration to name a few key ones.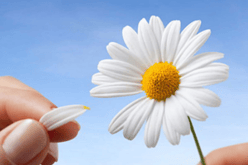 Although this is obviously a positive development, it also means that a successful selection process has to dig deeper now; simply checking system functionalities against functional requirements does not do the job anymore. This is hampered by our observation that there is hardly any vendor that will not tick all requested boxes in the RFI, just to ensure to get invited to the next stage. The risk of ending up with a non-functioning system may be limited, but the likelihood of missing important opportunities is high. Besides, how systems meet specific requirements can vary significantly, impacting the level of flexibility, configurability and user friendliness.
The high number of potential solutions in the developed and competitive S&OP market pushes solution vendors to find ways to distinguish themselves, e.g. by offering S&OP consulting services as well. A vendor with solid understanding of S&OP is obviously beneficial, but it also poses a risk. Having worked on many S&OP implementations, we can safely conclude that S&OP means very different things dependent on the industry segment, the company's S&OP maturity level, peoples' capabilities and the targeted business benefits. Getting involved with one hammer in mind to nail your specific problem may coincidentally happen to hit the spot, but the likelihood of success will surely be bigger when starting with an open mind.
When considering how best to support your S&OP process, simply ticking the functionality boxes at a high level will no longer get you there and other aspects need to be taken into account. Some examples:
What is the philosophy behind the solution and is this in line with your views?
How does the system meet the stated functionalities? E.g. are they hard coded or data driven? What are the consequences w.r.t. flexibility and user friendliness?
Match with the vendor on all key aspects (culture, geography, stability, implementation philosophy,).
What is the required level of complexity – temptation may be to select a solution that is more complex than necessary. Next to the financial business case, the match with the maturity level of the envisaged users is an important consideration here as well.
One integral system or a combination of various solutions? Relevance of this question highly depends on your current infrastructure and to what extent it makes sense to replace all.
Integration aspects – interfacing will always be an important consideration, but integration may be extended towards extensive internal and external collaboration.
… And obviously total cost of ownership.
Conclusion is that S&OP software has come of age, which is good news but also poses challenges. There are (combinations of) systems available to support any S&OP process in a professional way, and there are multiple options for almost all cases. The maturing S&OP solutions market means that selecting the best fit solutions has become more complex though, focusing on functionality only will no longer get you there and other aspects need to be taken into account. People running the selection process need to be able to dig deeper and really understand what the essential requirements and differentiators are. The risk of getting it completely wrong may not be so big anymore, but missing important opportunities has become a lot easier!