The tenth final of the event known as 'The Fresh Connection Global PRO Challenge' was held last month. In this Global PRO Final, 20 company teams from all over the world compete for the title of Global Supply Chain Management Champion plus an illustrious prize: an intensive four-day executive course at MIT in Cambridge, USA.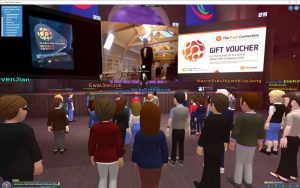 Four demanding rounds are spread over four days. Due to the unprecedented circumstances this year, the event was held online for the first time ever, in the VirBELA 3D environment.
The Dutch winner taking part in the Global PRO Final this year was QANDO, which finished in a commendable seventh place.
The overall winning team comprised four professional individuals from China who achieved an ROI score of 26.01%. Congratulations to the Global Supply Chain Champions of 2020: Biao Chen, Wenxue Liu, Jiong Dai and Ionghu Zhou!