Today's supply chains must be resilient enough to cope with numerous disruptions, from the energy crisis to geopolitical tensions. The 'new normal' places new demands on organizations. Supply chain leaders need to make their supply chains more resilient. But how should they go about that? The solution lies in taking a holistic view of the organization combined with setting the right priorities.
Holistic approach: take a broad perspective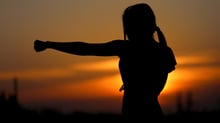 When it comes to supply chain resilience (SCR), the first question is always 'Where should we start?'. And this is understandable, because resilience is a broad topic that can be viewed from various angles: from how the supply chain is designed to collaboration both within and beyond the organization, and from people's behaviour to the need for short-term agility. If you don't take a holistic view, you run the risk of focusing on the wrong things.

The right thing to focus on varies from one organization to the next, depending on the company's context, size, maturity and sector, for instance. If you can't adapt your supply chain design, for example, you might need to look at ways of improving your approach to collaboration instead. It is important to first take a broad perspective before zooming in on the aspects that are feasible and will also make a difference for your organization.
Setting priorities: choose what works for you
Besides taking a holistic approach, it is also important to set priorities and make the right choices. Because resilience is such a broad topic, it makes sense to break it down into smaller pieces (also known as 'slicing the elephant'). Rather than trying to do it all at once, focus on tackling the issues that will really improve your resilience and that can also be achieved.
Without the right priorities, the process will stray off course and eventually run aground. Once again, the right priorities depend on each specific organization. In some cases, the primary focus should be on further improving the collaborative framework and decision-making process, while in others the priority should be to redesign the supply chain, such as by changing production locations, adjusting stocks and re-routing logistics flows.
How resilient is your supply chain?
Needless to say, it is interesting to ask yourself 'How resilient is my own supply chain and where do the opportunities lie?'. To help you answer this question, we have developed the Supply Chain Resilience Quickscan in conjunction with Windesheim University of Applied Sciences and the University of Groningen. This gives you rapid insight into the current state of your own organization's supply chain resilience capabilities, and also allows you to benchmark your company against other organizations.
It takes approximately 20 minutes to complete the scan. After the initial data collection, you will receive a Benchmark Report containing valuable analysis of the results.